Enlite Porcelain Tile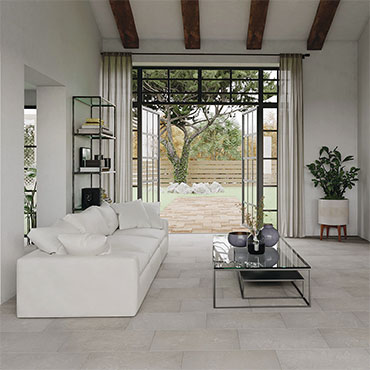 Sooth your soul and awaken your senses with tranquil design. Finding beauty in the passing of time, Enlite™ embraces the calming effect of organic, natural stone visuals in a harmonious color palette. Enlite™ celebrates the belief that less is more with the simple offer of a new 15x30 floor tile and a random linear mosaic.
EMBRACING HARMONY
Awaken the soul with tranquil design
Natural stone visuals in five calming colors
MINIMALIST POSSIBILITIES
A new 15 x 30 floor tile size for serene spaces
Established random linear mosaic for added beauty
Daltile® Tile
Daltile is the country's leading manufacturer and distributor of ceramic, porcelain tile & natural stone. Built on a tradition of outstanding design, quality, and service, we set the standard for the entire industry. For over 70 years and counting, we answer the question WHY TILE? with trustworthy tile for floor, wall, and countertop that is proudly made in the USA.
---
Profile | Website | Design Tools